Do's and Don'ts of Buying Antique Oil Paintings
4/27/2021
Do's and Don'ts of Buying Antique Oil Paintings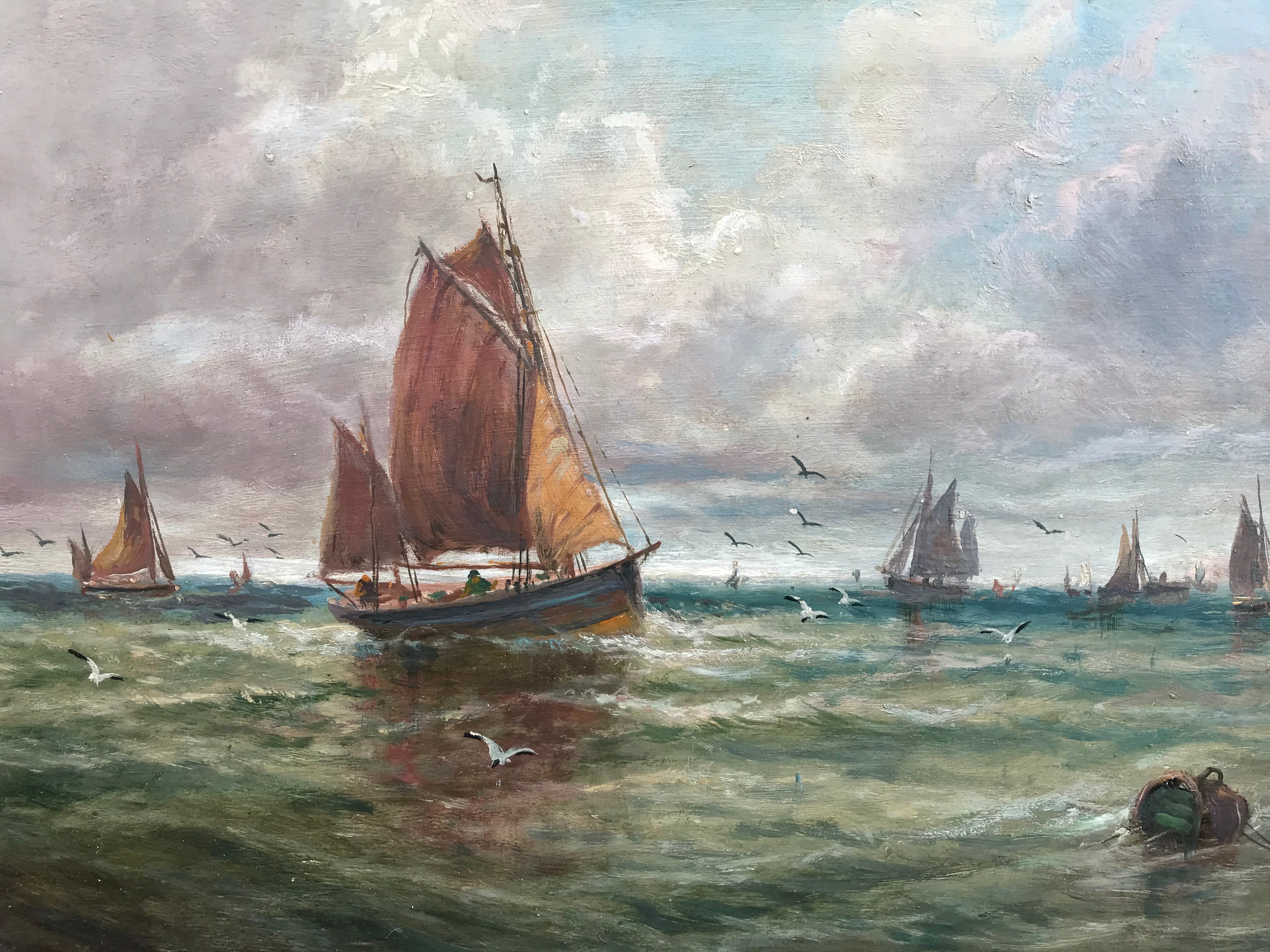 Antique oil paintings have become deservedly popular for their beauty and history. But don't step into the market as an uninformed buyer. Here are three more don'ts and one thing to do in order to select a fine painting with confidence.
Antique oil paintings, with their intricacy, aura of history, and wide range of subject matter, can perfectly complement any room's decoration scheme. But not all antiques were painted equal. Nor are they priced equally. Picking out the right fit for your needs may seem an intimidating task. So here three things to avoid when shopping for antique art. In addition, here's a recommendation that's guaranteed to find you an authentic, beautiful painting for the lowest price and highest convenience.
Don't Limit to Antique Oil Paintings from America
Perhaps America is home, and it's the most obvious and convenient place to start looking. But America as we know it is a young nation. While much of the country was still wilderness, painters in Europe were already turning out sophisticated masterpieces. If you expand your search to the international market, you'll tap into a deep and richly varied reserve of landscapes, portraits and still lifes.
In addition, you'll find better prices. An American painting from the 1790s has the glow of antiquity and will likely be priced as befits a piece of art from the earliest dawn of the nation. However, a European painting of the same year is practically modern. Their tradition of painting, of course, dates all the way back to medieval and Renaissance days.
Don't Limit to Famous Painters
It's most comfortable to start with what you know. You may already admire the works of some of the big names in the antique art world, such as Edward Hopper and Frederick Remington. However, in buying paintings by renowned artists, you often pay as much for the signature in the corner as for the actual paint on the canvas. Many European painters labored away at lovely paintings, but passed on without landing at the right place, time, or level of innovation to gain fame. Unless you're looking to impress with the names in your collection, you can find satisfaction in one of their unknown but unique and beautiful works.
The intimidating aspect of buying unsung painters is that no metric but price and the painting itself indicates the value of the piece. If you don't have a time-trained eye for quality, you'll be better off avoiding sites like Ebay or even auction houses (which entail some serious risks). Instead trust an experienced dealer, such as the proprietor of a gallery such as Guy Lyman Fine Art. They can wade through the more obscure caverns for you and present you with only the gems.
Don't Risk Forgeries
Another reason to buy from reputable sources is the ease of all manner of scams and trickery in the antique art world. In the realm of long-dead artists whose names few remember, it's easy to pass off a reproduction or imitation as genuine. You can check your own paintings using these tips, but your safest bet will be purchasing from someone you trust.
Do Browse Online Galleries for Antique Oil Paintings
There's a convenient way to access antique oil paintings from Europe. It skips the hassle of buying from halfway across the world or even driving halfway across your city to a brick-and-mortar gallery. Simply shop online. An online gallery can display at least as much inventory as a physical gallery. Plus, they're free of overhead expenses that would be tacked on to paintings' price tags. Guy Lyman Fine Art, for example, offers European antique paintings selected with over a decade of experience. And just in case you're not completely pleased, they're covered by a 125% returns guarantee.