Art Scene in New Orleans: How to Experience It
4/17/2021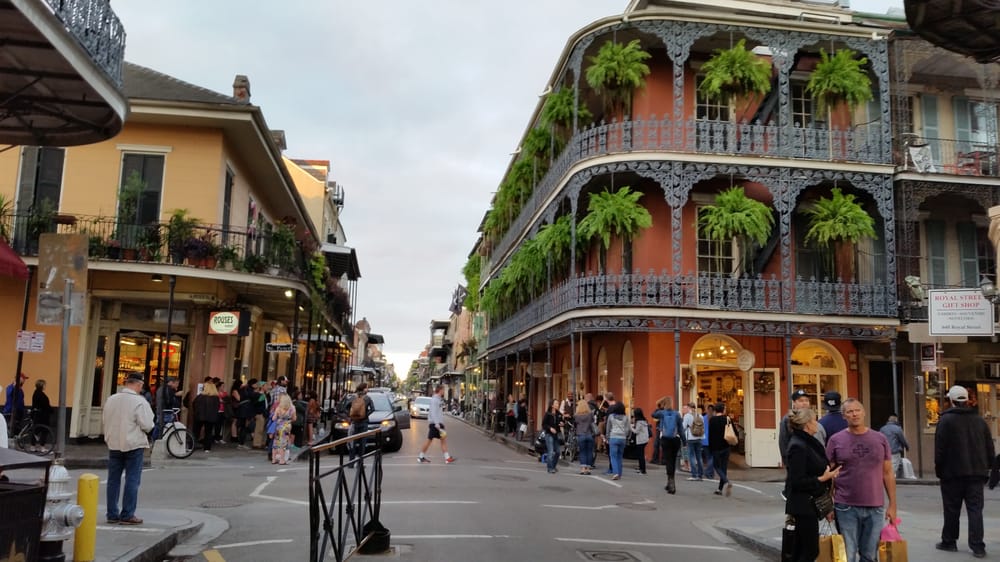 Here are some tips on getting the most out of the art scene in New Orleans, whether or not you're able to visit the city in person.
New Orleans' rich culture has always flowed out into music, food and of course fine art. Perhaps you plan to visit the city, had your plans interrupted by the virus, or are looking for a way to enjoy New Orleans' art without its heat, crowds and potholes. Either way, here are the main hotspots you'll want to keep in mind, as well as a source for the best of New Orleans art even if you can't make it in person.
Tourism
The phrase 'New Orleans art' might instantly bring to mind gaudy posters and paintings of shuttered houses splashed in rainbow colors. This kind of art is painted and sold on the fence around Jackson Square, and in the lively shops of the surrounding French Quarter. If all you're interested in is the New Orleans experience and a souvenir, you may be happy bringing home one of these paintings turned out by the dozen for the swarms of tourists taking a stroll post-beignet and coffee. But this cheery genre of art in the end holds no deeper value than the sentimental. And it tends to crowd out the more genuine, tasteful pieces sought by serious collectors.
High-End Galleries
If you prefer oil paint and atmospheric marshes to gaudy French Quarter street scenes, you'll likely frequent the more sophisticated galleries of New Orleans. And there you can indeed find everything from antique oils of abandoned cabins to modern abstract forms and slashes of color. This variety is all in one way or another rooted in New Orleans.
But keep in mind that buying a painting from a brick-and-mortar gallery will tack much more onto the price tag. You can consider it the price of browsing for art in the city that inspired it, seeing the paintings in person amid the music of a trombone player on the sidewalk and the scents of Cajun spices. But in reality, it's your share of the price of electricity, taxes and the exorbitant rent. And if you're willing to sacrifice the incandescent New Orleans sun for the cool glow of your computer screen, you can browse the same caliber of art for a less hefty price.
The Art Scene in New Orleans, Online
Thanks to the internet, the art scene in New Orleans has spread as far as the fame of the city itself. Those who trust their eye for art and are willing to take risks on authenticity and such can wade into the marshes of Ebay and choose from thousands of New Orleans paintings of every era and style. Or, it's often easier to allow an art dealer to do your discerning for you and narrow the teeming market to a choice range of the best, displayed in an online gallery. You'll benefit from the proprietor's expertise without having to share in the cost of a physical building.
One such virtual gallery is neworleansartexchange.com. We carry the art of iconic painters such as the Impressionist Robert Rucker and modern Ida Kohlmeyer, as well as lesser-known artists who share unique views of New Orleans and Louisiana. And there's no need to worry if your glimpse of New Orleans doesn't delight you when you receive it. Unlike the average brick-and-mortar gallery or Ebay user, we cover your purchases with a 125% return guarantee.