New Orleans Contemporary Art for Your Budget
4/17/2021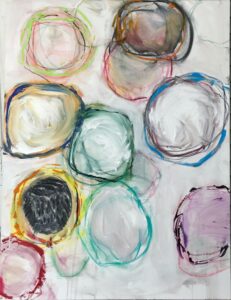 New Orleans Contemporary Art for Your Budget
New Orleans contemporary art, from a portrait of a jazz musician to a bayou watercolor to an imaginative abstract painting, expresses the multi-stranded culture and rich history of the Crescent City. The New Orleanian artists of today celebrate their heritage and share their hopes with all media. Their works' prices can range from a few hundred to a few hundred thousand dollars. Here's how to find the genre and seller that's right for you.
Tourist Art
On the streets of the French Quarter, surrounding the famous Jackson Square, street artists ply their trade every day along with jazz musicians and sundry performers. Their impromptu studios add bustle and color to the French Quarter scene, and their paintings generally sell cheap. But in the end they mainly hawk souvenirs to tourists. That means quickly turning out pictures that scream 'New Orleans' in a rather one-note tone. Street artists are certainly part of the atmosphere of the city, and their pictures can make a fun and affordable memento. But note that you won't be getting a great deal on a piece of fine art.
Posters & Prints
If you'd rather spend a few hundred dollars on a work by an established contemporary artist, the best option is a reproduction. These include prints, posters, or even photographs. The quintessential collectible New Orleans poster is the Jazz Fest poster. The week-long Jazz Fest celebration of New Orleans' music and food has been held every year since 1970. Every year, a new artist is commissioned to commemorate Jazz Fest with a limited-edition poster. Each poster portrays, in a spectrum of styles, an iconic New Orleans musician or band. Jazz Fest posters are designed by celebrated artists and are highly sought after. But since multiple copies of each cuts demand, you can pick one up for a few hundred dollars. And other reputable artists have produced prints — not to mention photographs, which almost always sell in multiple copies.
You can find prints, posters and photographs with value in brick-and-mortar galleries throughout the city, or in online galleries such as the New Orleans Art Exchange.
Fine New Orleans Contemporary Art
With a more sizable budget, you'll be able to purchase a piece of fine New Orleans contemporary art such as an oil painting. If price isn't a concern at all, go for the full New Orleans art shopping experience. Explore Magazine Street's studios and galleries, Royal Street's variety, or Julia Street's trendy modern atmosphere. Dozens of contemporary artists have their studios in the city, and galleries collect and exhibit the finest. Just know that you'll be paying extra for the experience of buying in person. Galleries transfer the heavy overhead expenses of maintaining a business in the Crescent City to the price tags of their paintings. Then, add this to the extra dollars living artists will already be charging in order to keep themselves living. So buying contemporary art from an art gallery means paying a good deal more than the value of the paint on the canvas.
You can cut from your price at least the gallery's rent and bills by browsing an online gallery such as the New Orleans Art Exchange. At a reasonable price we can offer you an inventory comparable to that of a Magazine or Royal Street gallery. We offer everything from prints to oils by some of New Orleans' most famed artists. And to make up for not being able to see the paintings in person, we guarantee your satisfaction 125% — if you don't love your purchase, we'll take it back.