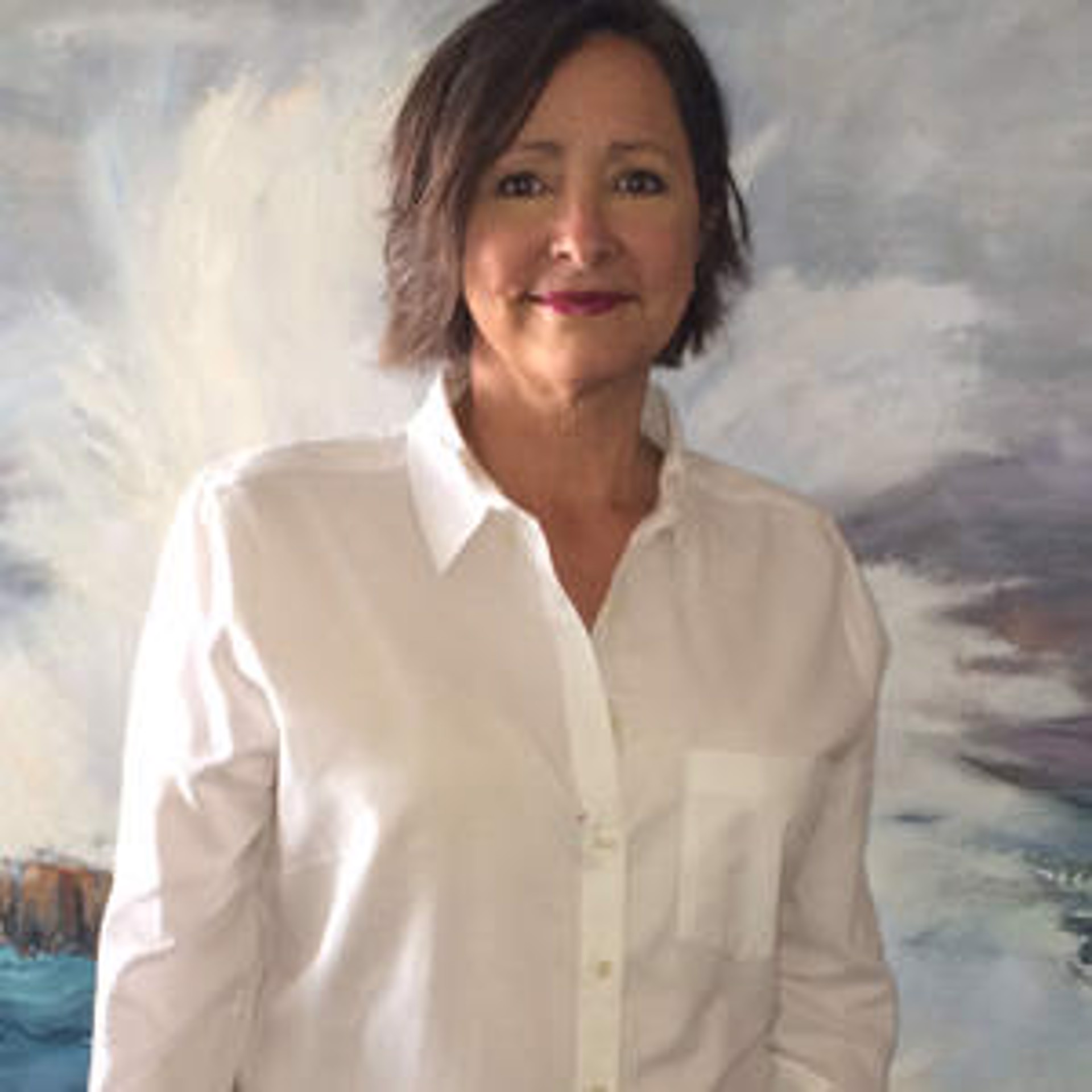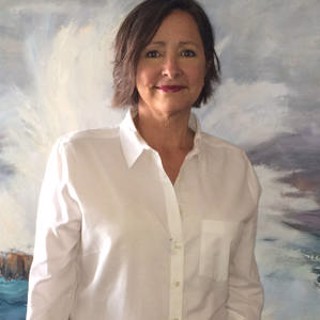 LIFE
Deborah Newman was born in 1956 in California. She grew up hiking and horse riding in Mount Tamalpais and the Marin Headlands, falling in love with the wilderness landscapes. A family friend encouraged her to draw, and she graduated with a fine art degree from the University of Oregon, and a degree with honors from The Art Center College of Design in Pasadena.
Newman married, had 3 children, and spent 15 years in San Francisco as an art director for Saatchi. During a 2-year stint in Henderson, Nevada, she became enamored of the state and the family decided to stay. She took up oil painting as a hobby, working en plein air to capture the scenes she hiked through. She studied with notable painters Kevin Macpherson, Scott Christensen, Matt Smith, and Randy Sexton, and eventually decided to paint full-time.
ART
Newman works in the classical landscape tradition. She layers oil paint like sculpture in order to capture the scene before her eyes, but leaves a few rough and more abstract areas for viewers to use their imagination and to see the painting process. Her work is vibrant and shows a keen eye for the essence of her varied subjects, from grazing cattle to ocean waves.
RECOGNITION
Newman is a member of the Salmagundi Club, the American Impressionist Society, the American Artists Professional League, Allied Artists of America, American Women Artists, Oil Painters of America, California Art Club, and Laguna Plein Air Painters Association.
Paintings shown at the Salmagundi Club in NYC, the National Association of Women Artists Gallery in NYC, Tucson Desert Museum, Las Vegas Art Museum, The Resort at Paws Up in Montana, Marin General Hospital, the Rice Gallery of Fine Art in Kansas, Forest and Ocean Gallery in Laguna Beach.

Sources:
Marymartinart.com
Dailypaintworks.com