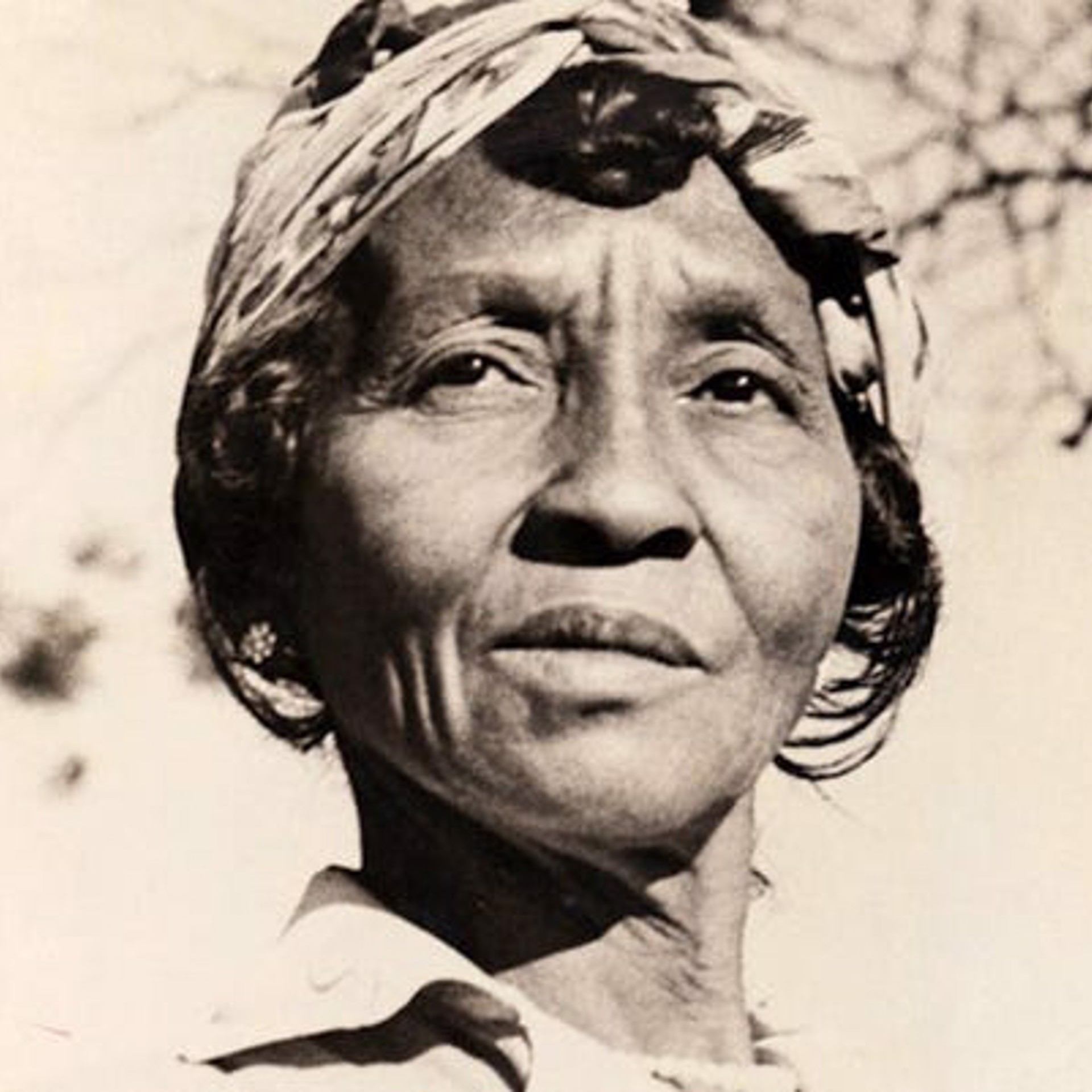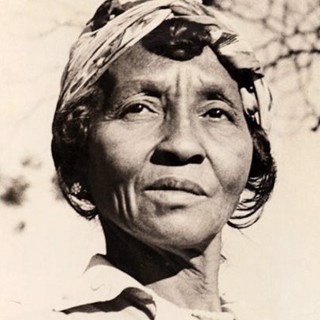 LIFE
Clementine Hunter was born into a Creole family of former slaves, on a plantation in Louisiana. After only a few days of school, she left, preferring her work in the fields. She married Charlie Dupree and had two children. After Dupree's death, she met and married Emmanuel Hunter, who taught her English and with whom she had five more children.
Hunter already had grandchildren when she discovered her passion for art. She was living at Melrose Plantation, whose mistress had transformed the property into a haven for artists. Hunter transferred from the fields to work as a cook and housekeeper. Legend has it that one day she found a few discarded tubes of paint and a window shade, and painted a baptism scene. After that, she was hooked. After her day's work, she would quilt or paint, capturing the scenes of daily life around her.
Hunter painted thousands of pieces during her lifetime, with whatever materials were to hand. The artists at the plantation soon recognised her and began giving her supplies, promoting her work and selling it for a few cents or a dollar. The New Orleans Museum of Art showed her work in the first solo exhibition given a Black artist — though Hunter couldn't attend her own show until after hours. In the 70s, the Museum of American Folk Art in New York and the Los Angeles County Museum of Art exhibited her paintings. Hunter carried on her simple life and artwork until the age of 101.

ART
Hunter's work disregards proportion and perspective to present simple, expressive scenes of plantation life — cotton picking, weddings, funerals. Illiterate, she wanted to tell her memories and stories through her pictures for the generations to come. "I'm glad the young people of today can look at my paintings," she said, "and see how easy and uncomplicated things were when we lived off the land. I wanted to tell them. I paint the history of my people."

RECOGNITION
During Hunter's life, she remained poor and unaffected by her fame. When President Jimmy Carter invited her to the White House, she turned him down because she didn't like to travel outside of Louisiana.
Now, her paintings are prized and skyrocketing in price, and she is acclaimed as an original spirit and a communicator of her culture and times to ours.

Sources:
AskArt
Google Arts and Culture
Smithsonian Magazine
NMWA.org