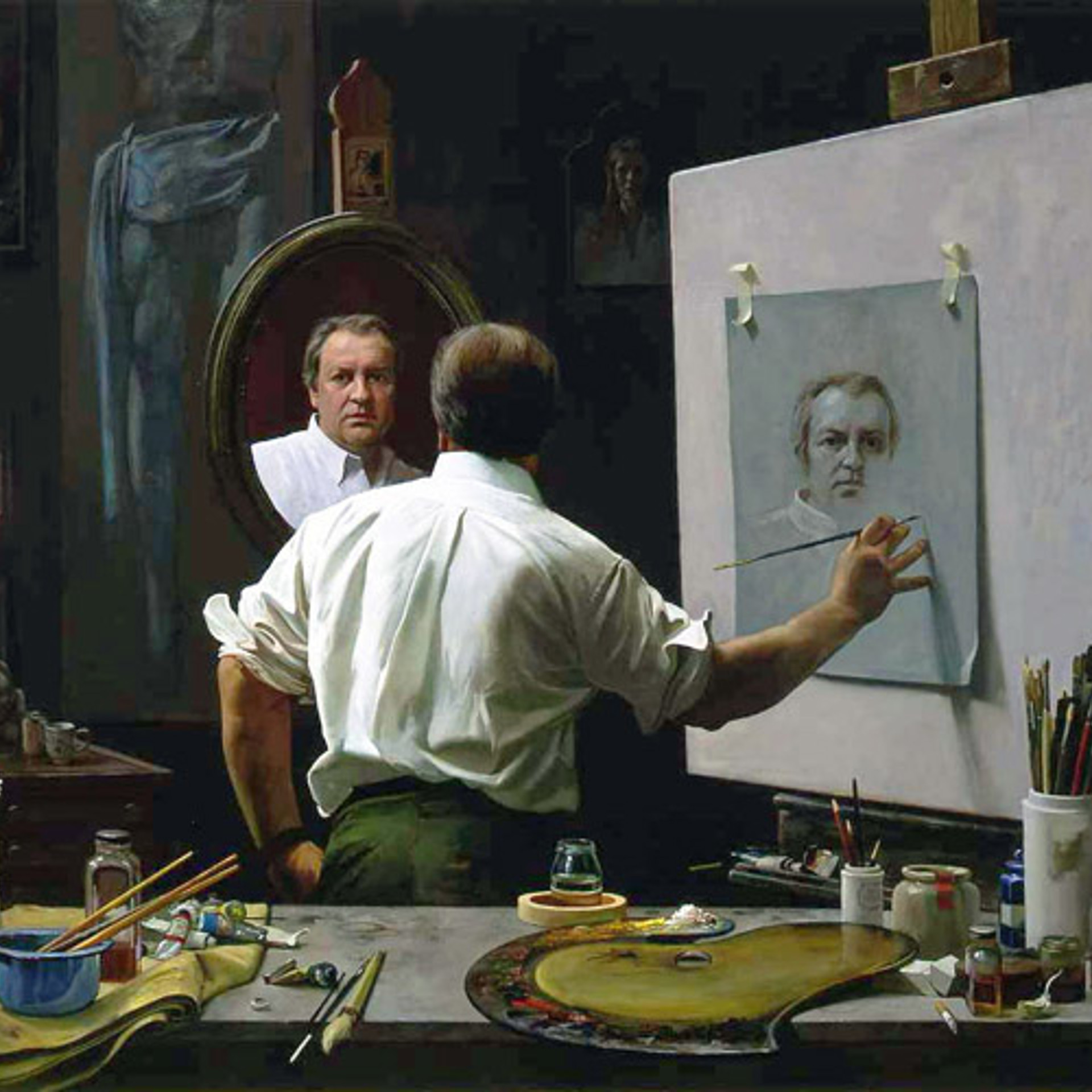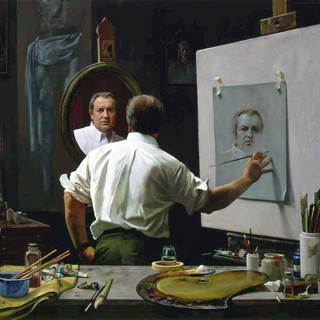 Auseklis Ozols was born in 1941 in Latvia. When he was eight years old, his family fled the Soviet army to the United States. He grew up in New Jersey, and his public school teachers kindled his interest in art. He received a BFA from the University of Pennsylvania and an MFA from Temple University, where he was trained in realism and painting from life after the example of Thomas Eakins. Though he studied with Abstract Expressionist artists such as Marcel Duchamp, he ended up rejecting the prevailing contemporary aesthetic and considers himself a romantic realist. "After many years of following contemporary innovation," he wrote in 2011, "and agonizing over 'style' and 'personal statement' and 'social consciousness,' I realized what my true métier was, to look at God's creation and record it to the best of my ability with my God-given gifts and to share it with my fellow man."
In the late 60s, Ozols was invited by the New Orleans Museum of Art to design an exhibition space. There he met and married his wife Gwendolyn Laan, and they settled in the Crescent City. In 1978, the couple founded the New Orleans Academy of Fine Arts, inspired by the Pennsylvania Academy. Ozols, disappointed with other art schools' rejection of generations of technical wisdom, founded his academy in order to revive and pass on tradition. He states, "we teach students how to see from nature. Nature is the great teacher. Painting is the art of seeing." He compares painting to constructing a cathedral. His students spend months studying the foundation — drawing, perspective, anatomy — before they take brush to canvas and begin to freely express themselves.
Ozols' commitment to excellence in his own art has earned him wide recognition. He has received awards including the New Jersey State Museum Purchase Prize in 1965, the Delgado Award from NOMA, the Strength in Age Award, and the Community Arts Award. He is eagerly commissioned for portraits, still lifes, and landscaped; he has painted portraits of Louisiana officials, and been commissioned for murals and for the WWII Museum. His paintings are included in international private and public collections, including the New Orleans Museum of Art, Loyola and Tulane Universities, and the Rujiena Art Museum in Latvia.
Ozols' personal life has not been unmarked by difficulty. After ten years of marriage and the birth of three daughters, his wife was accidentally shot by his neighbor. And in 2012, Ozols became blind in his right eye. He retired from the New Orleans Academy in 2020, but he has continued to paint.
Sources include:
64 Parishes, https://64parishes.org/entry/auseklis-ozols
AskArt, https://www.askart.com/artist/Auseklis_Ozols/11059295/Auseklis_Ozols.aspx
Ozols Collection, https://ozolscollection.org/about-auseklis-ozols/