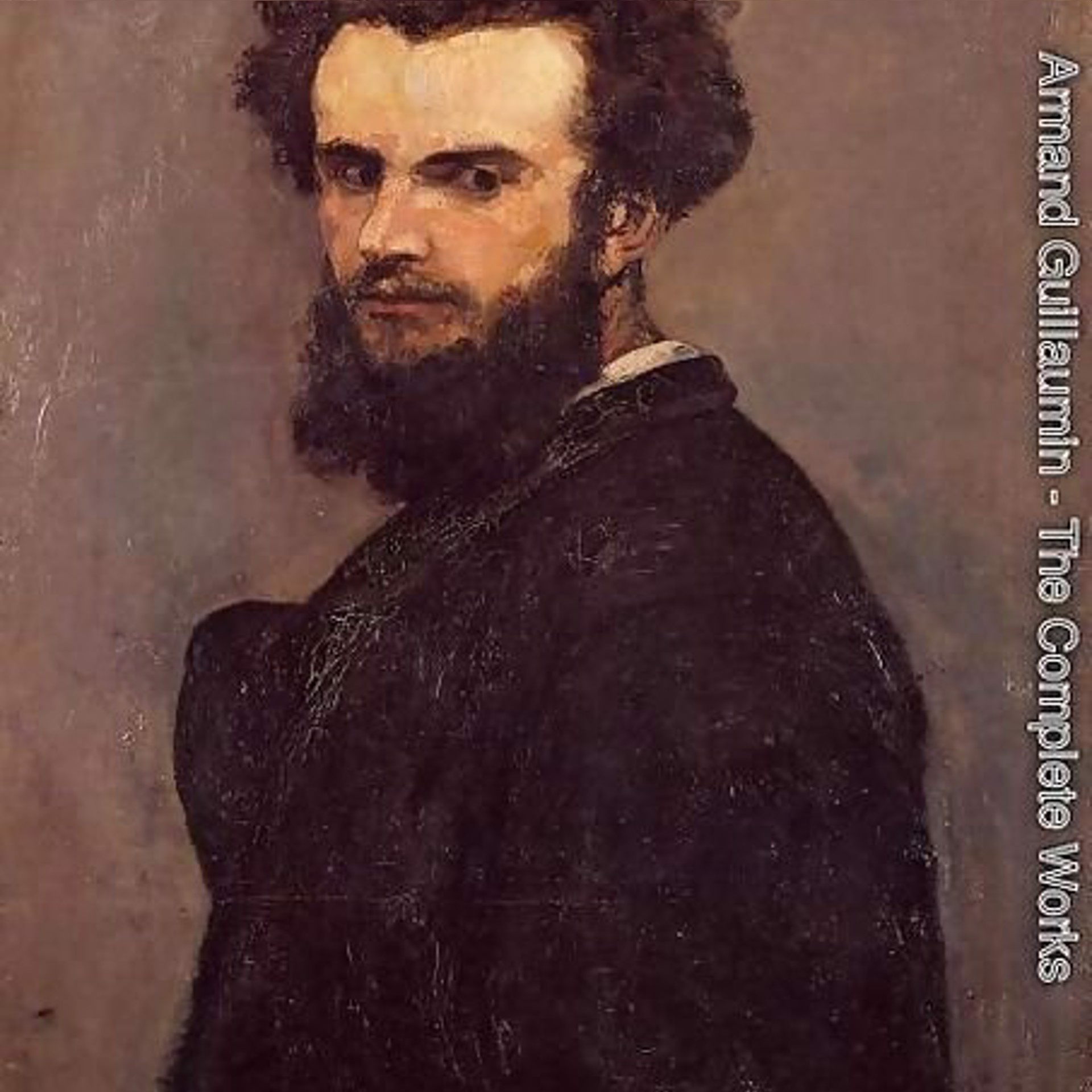 Jean-Baptiste Armand Guillaumin is the least known of the founders of Impressionism. He was born in 1841 in Paris, fairly poor, and held down humble posts at a railroad and the Ministry of Bridges and Highways. On the weekends he painted, and in the evenings he took art lessons until, at age 22, he enrolled in the Académie Suisse. Here he encountered a group of revolutionary young French painters who chafed at the restricted classical style of the National School of Fine Arts in Paris. Other Impressionists included Claude Monet, Camille Shitarro, Auguste Renoir, Alfred Sisley, Edgar Degas, Paul Cezanne and Berthe Morisot. This group abandoned the popular stiff, artificial compositions centered on classical subjects. Instead, they took to the outdoors to paint the world around them as it appeared to their eyes, in ever-shifting light and weather. They used casual and spontaneous brushstrokes, and defined their shapes with color instead of black lines.
In 1863, Guillaumin exhibited his work along with other Salon-rejected paintings in the Salon des Refusés. He, his close friend Cezanne, and the other artists continued to experiment. They were bolstered by patron Dr. Gachet, who later cared for Van Gogh. However, Guillauman was forced to continue in menial labor to support himself, and a conservative regime linked Impressionism with communism and rejected all their work. Undaunted, the Impressionists settled in the little village of Pontoise and, in 1874, had their first exhibition. Guillauman developed a bold, solid and expressive style with thickly applied paint, using harmonious colors — especially violet — to express qualities of light touching trees, water, and streets as time and weather changed. In this he, along with Cezanne, separated from the darker and heavier atmosphere of Manet and Courbet. However, some have criticized Guillauman's overuse of bright colors.
By 1880, a group of emergent artists gathered around Guillauman and his studio; he was also lauded by critics. Meanwhile, the Impressionists split further into squabbling factions. Gauguin, a notorious egoist, infiltrated the group and tore it apart from the inside. Guillauman distanced himself and drifted toward romanticism. In the late 1880s, Guillauman married and also befriended Vincent Van Gogh, whose heavy and bold brushwork inspired him. As the avant-garde wave hurtled into symbolism, Guillauman's artistic circle began to die or scatter. In 1892, a prize of 100,000 francs in the lottery relieved him of his government job and protected him from the vagaries of the newest artistic movements and of collectors and patrons. He happily withdrew to travel in France and continue to paint mountains and coasts. His style for a few years anticipated the Fauves, who veered even further from realism and soaked their canvasses in brilliant colors. Nevertheless, he remained one of the core group, including Monet and Shitarro, loyal to classic impressionism. Even as Guillauman aged into the 1920s, his work was praised by his contemporaries, and he died admired in 1927. His work has lingered in obscurity relative to his friends', and only recently has he been acknowledged as the master he was.
Sources include:
AskArt, https://www.britannica.com/biography/Armand-Guillaumin
Artnet.com, http://www.artnet.com/artists/armand-guillaumin/biography
Britannica, https://www.britannica.com/biography/Armand-Guillaumin
History.com, https://www.history.com/topics/art-history/impressionism
Leighton Fine Art, https://www.leightonfineart.co.uk/artist/jean-baptiste-armand-guillaumin/