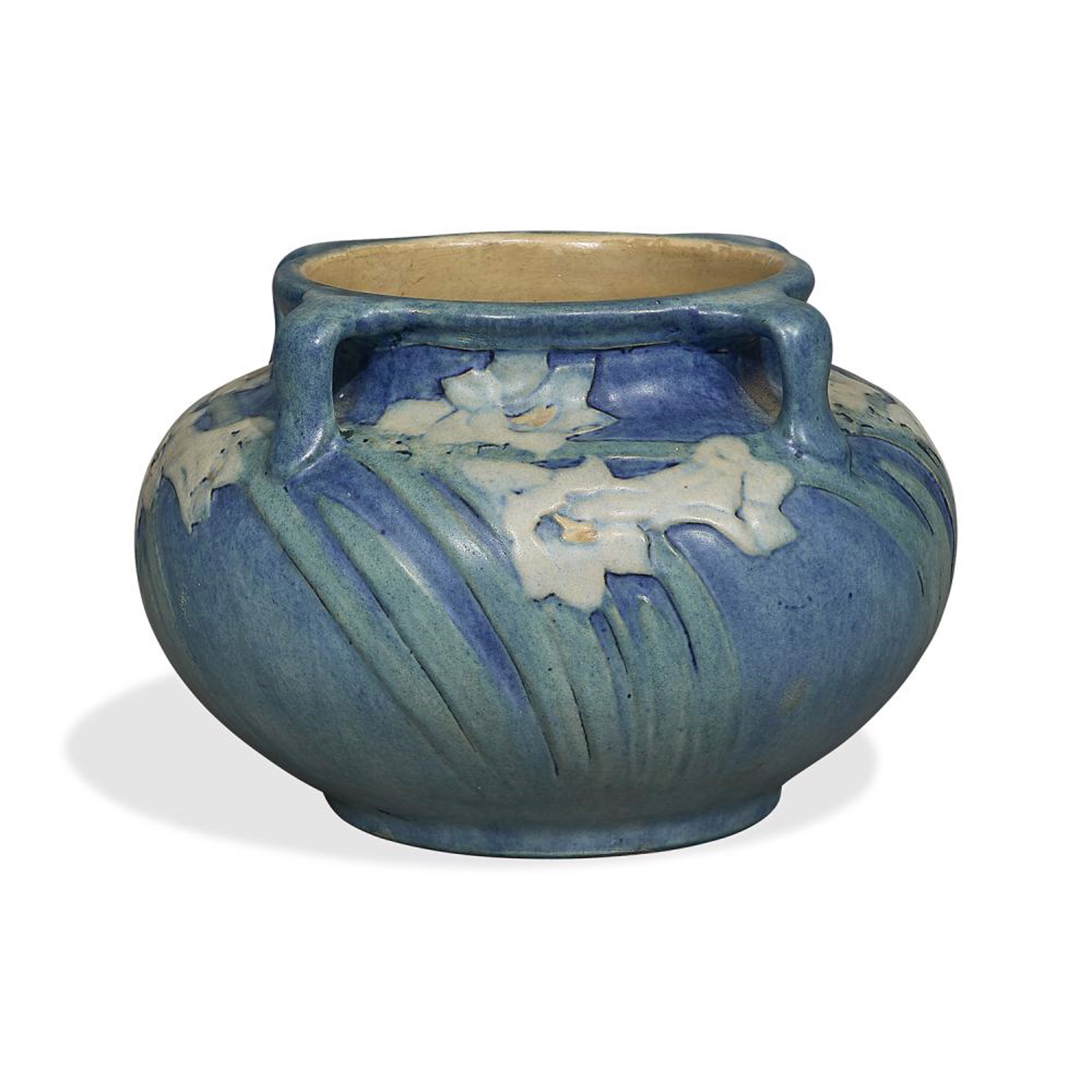 Anna Frances Connor Simpson was born in 1880 in New Orleans, into a family of seven. She was educated at Newcomb College, received her Diploma in Art and completed two more years as a graduate. After her graduation, she worked as a decorator in the Newcomb Pottery until a year before her death in 1930.
Newcomb College was founded as the women's branch of Tulane University. The university sought to educate women in arts and crafts vocations. When brothers William and Ellsworth Woodward arrived in the 1880s, they fell in with this philosophy and founded the Newcomb Pottery to embody the Arts and Crafts movement. Arts and Crafts reacted against sterile, overly ornate, machine-produced objects of design which paid no respect to their materials or to the individual people responsible for them. The associated artists sought to ground their largely handmade works in the imagery and the native resources of the place that birthed them. So the Newcomb Pottery hired local artisans to hand-turn unique, decorative yet functional bowls, plates, and vases from Louisiana clay, decorated mainly with southern flora and fauna as well as the signature transparent mat glaze they developed. A complex language of marks gave credit to each artist involved in the production of the piece.
Newcomb pottery took prizes in eight international exhibitions. As more and more buyers clamored for their own piece, the potters toned down their creativity in order to churn out enough, and the high prices consigned the pieces, ironically, to luxury items. Through the 20s and 30s, as art fads shifted, the pillars of the pottery retired, and it finally faded out in 1940, leaving behind some of the finest American pottery of its period.
Sources include:
Newcomb Art Museum of Tulane, https://newcombartmuseum.tulane.edu/portfolio-item/artisans/
Rago Arts, https://www.ragoarts.com/auctions/2020/01/early-20th-century/188