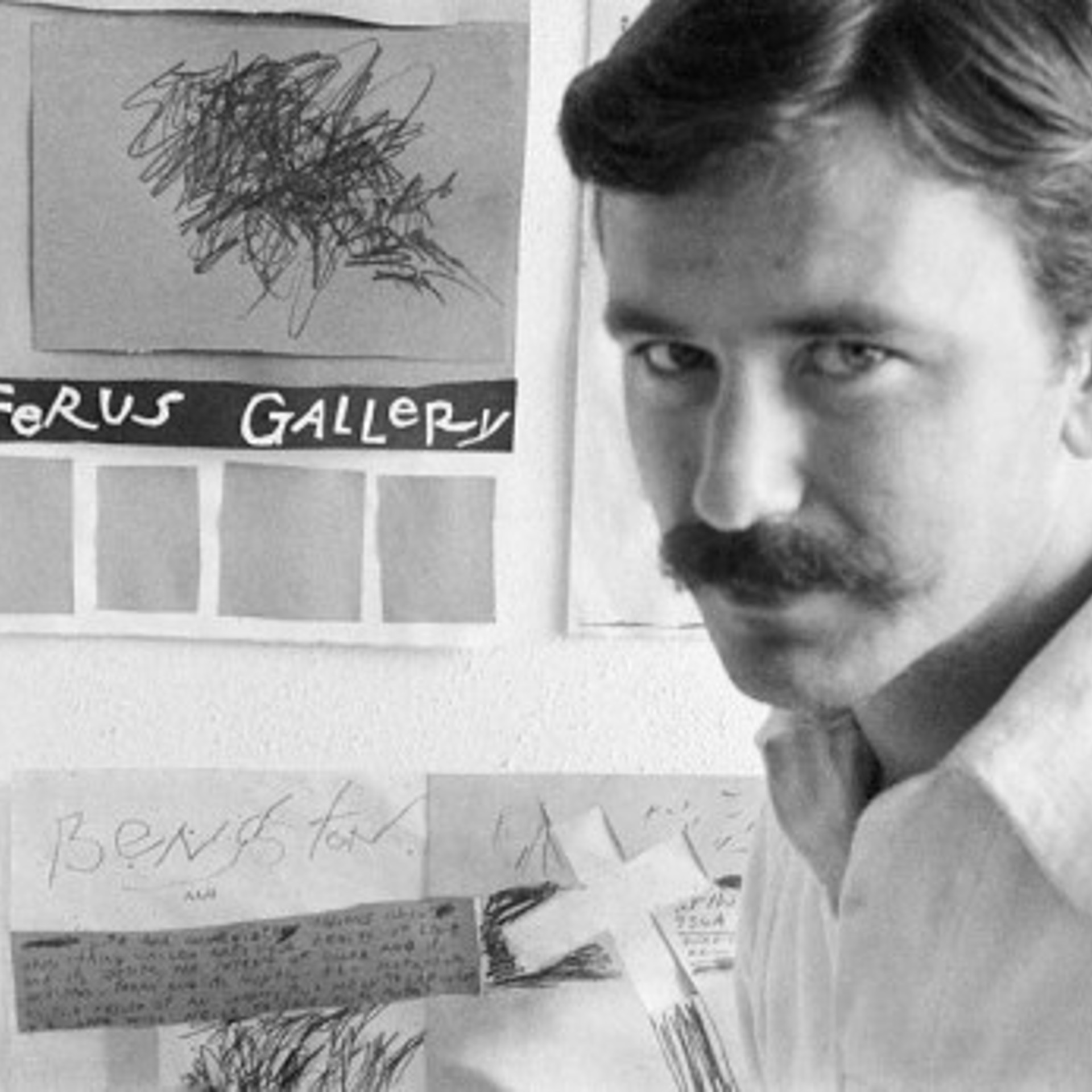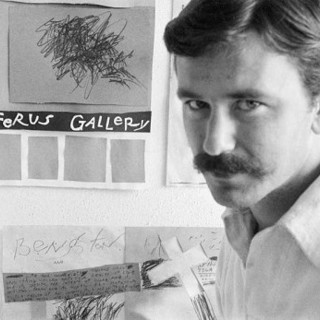 Billy Al Bengston was born in 1934 in Kansas. His mother was a child prodigy and singer, and when he was a teenager, the family relocated to California so she could sing and teach. Bengston's high school provided metalworking, woodworking and ceramics, and Bengston was hooked. From 1953 to 1957, he jumped between California art schools, chasing a career in pottery. He finished at the Los Angeles County Art Institute, now Otis College, working with his friend Kenneth Price under potter Peter Voulkos. It was an exhilarating year; Voulkos taught his protegés to defy tradition and involved them in his work, hands-on; they might be summoned to the studio at midnight to make 5,000 pounds of clay. But Bengston is a shrewd businessman; realizing he hadn't the gift to make it big in ceramics, he abandoned pottery for painting. He studied under Saburo Haswgawa, an eccentric Japanese painter who taught him decisiveness in his process. He also spent six months in Europe, where he was inspired by the bold Renaissance painter Tintoretto and the centralized compositions of Jasper Johns.
Thanks to Bengston's gregarious personality and striking art, he befriended a circle of young, radical California artists who ignored the New York scene and pursued their own experiments; they formed the West Coast Pop movement. Ed Keinholz, co-founder of the legendary Ferus Gallery that served as the epicenter for this group, invited him for a show in 1958. This was the first of five solo shows at Ferus Gallery. Bengston, a flamboyant host of glamorous parties, quickly rose to the top of the glitzy Los Angeles art scene. In 1968, he exhibited at the Los Angeles County Museum of Art.
Bengston epitomizes the aesthetic of 60s California cool. He started surfing in 7th or 8th grade, and his job as a beach attendant at Doheny Beach State Park let him befriend all the resident surfers. In Europe, he fell in love with motorcycle riding. As a young artist, he sought out whatever job would give him the most money the quickest so he could get back to his studio; motorcycle racing and stunts provided not only money but an unparalleled thrill. He incorporates these hobbies into his identity as an artist — he's known for imagery of sun and sea, and aluminum sheets spray-painted with motifs from custom cars and motorcycles.
Bengston's stated philosophy is, "If people say you can't do something, that's what I'm going to do." He rejected compositional rules like the golden mean in favor of centralized, concentric structures. He has painted in monochrome, with industrial lacquer and a spray gun, and has dented sheets of aluminum with a hammer. However, his casual persona belies decided opinions and rigorous standards for his own work. He knows his craft, and he's not satisfied to slap paint and symbols on a canvas and call it a day. Over the years as he has learned more, he stated in an interview, art has gotten harder. Nevertheless, his friend of 46 years, Mary Agnes Donoghue, states that "he's more interested in the sublime than perfection. Perfection is stiff and overworked. The sublime is perfection with warts." Though the 60s art scene has dissipated, you can still find Bengston absorbed in his studio, chasing the sublime.
Sources include:
AskArt, https://www.askart.com/artist/Billy_Al_Bengston/30874/Billy_Al_Bengston.aspx
Billyalbengston.com, http://www.billyalbengston.com/#homeimg
Getty, https://blogs.getty.edu/pacificstandardtime/explore-the-era/people/billy-al-bengston/
Hyperallergic, https://hyperallergic.com/333818/beer-with-a-painter-billy-al-bengston/
Otis College of Art and Design, https://www.otis.edu/alumni/billy-al-bengston