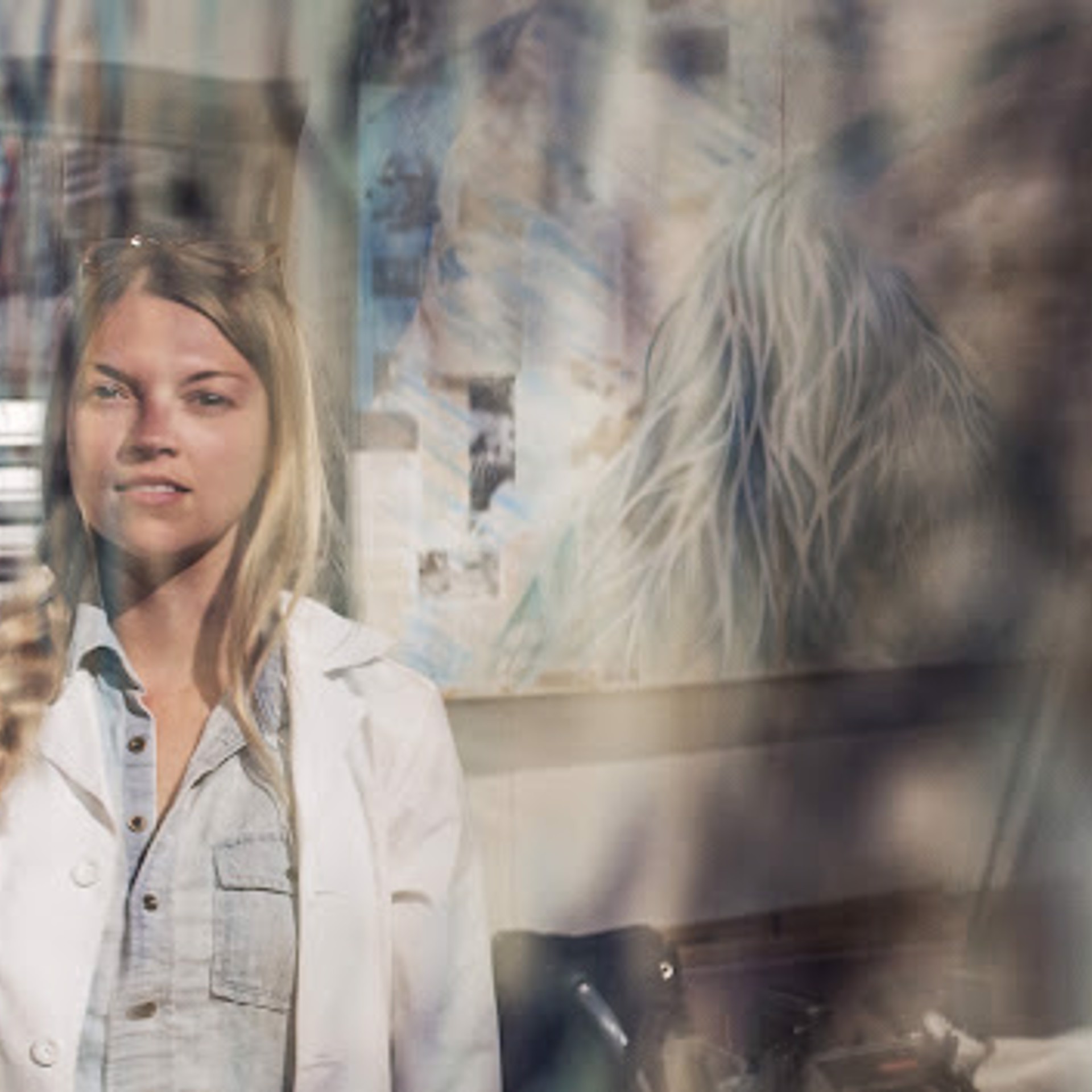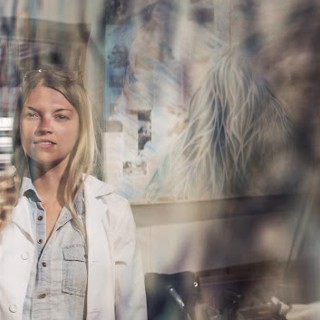 Britney Penouilh was born in New Orleans in 1985. She has drawn since she could hold a pencil, and a class on Drawing From the Right Side of the Brain taught her to see the world like an artist. In high school, she explored pottery, stained glass, and sculpture; she attended college at the University of New Orleans, and won the Overture of Cultural Seasons award and the Svenson Drawing Competition. At college, she was introduced to her other passion: geology. Penouilh is fascinated by the millennia-long stories of erosion, uplift and earthquake that have shaped our planet; "the history of the Earth," she says, "is the ultimate human history". Penouilh tried working in a lab analyzing ore from a copper and gold mine, but finally decided she wanted to communicate this story through artwork.
Penouilh gathers inspiration by traveling and investigating landscapes and the rituals of the native people who live intimately connected to them; she joins the spiritual with the scientific. She has studied in Greece and Japan and been a resident artist in New York, North Carolina, and Alaska; recently, she worked with National Park Services as a resident artist living alone for a month the Mojave National Preserve. She aims to channel her philosophies into aesthetically pleasing, approachable pieces that dialogue with viewers — mixed media landscapes of geological features, as well as cast sculptures adorned with found objects and Plexiglass etchings. For instance, her series 'Earth Through Time' imitates deposition and erosion with additive or reductive techniques — applying and removing paint and plaster, burning and gluing book pages.
In 2017, Penouilh moved from New Orleans to Los Angeles in order to be close to international artists, galleries and museums. She has worked to integrate herself into the new art scene; these days, she splits her time between teaching and working in her studio. She is excited to bring to a wider audience her artistic vision of the ways our landscape and natural disasters affect our reality.
Sources include:
1st Dibs, https://www.1stdibs.com/creators/britney-penouilh/art/
Medium, https://medium.com/@britneypenouilh
Pilgrim School, https://www.pilgrim-school.org/news-detail?pk=1141748#
Voyage LA, https://www.1stdibs.com/creators/britney-penouilh/art/