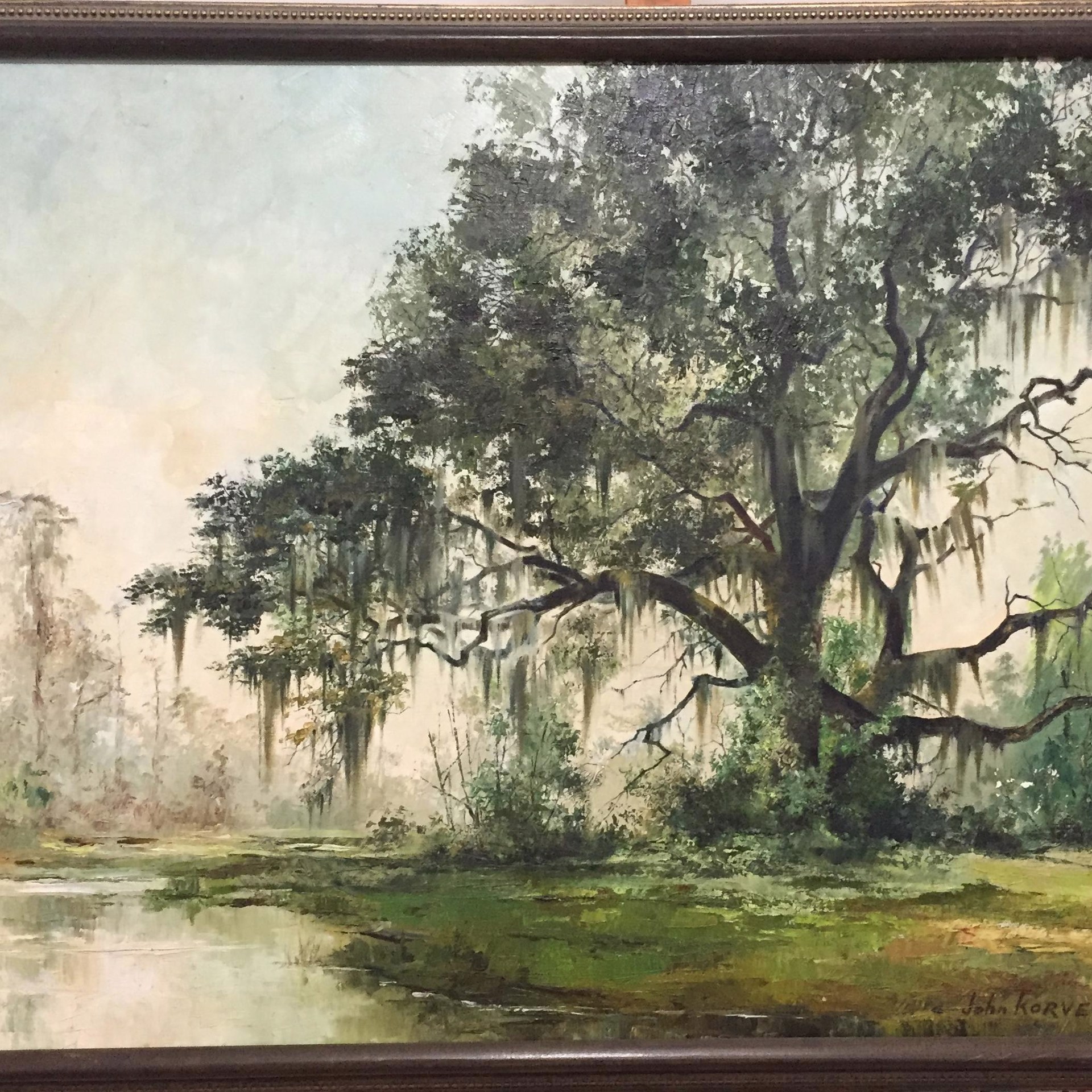 LIFE
Johannes Jacobus Wilhelm (John) Korver was born in 1910 in Surakarta, Indonesia, to a Dutch family. At a young age, he left school to pursue a lifelong obsession with ships and the sea. He taught himself art and founded an advertising agency. Korver married Ida Vertommen and had five daughters. During this time, Indonesia was embroiled in a fight for independence, and the family moved betweek Jakarta and the Netherlands.
In 1959, the American Greeting Cards Company held a talent search and found Korver. They sponsored the family to immigrate to the US, a country that had fascinated Korver from a young age. He settled in Baton Rouge, Louisiana, and was hired by LSU. After some time working as a graphic artist, he became independent and made a name for himself as a painter.
He and Ida retired to San Francisco. After 78 adventurous years, Korver passed away on his birthday, November 28, 1988.

ART
Korver's paintings depict the places he loved: the Netherlands countryside, the sea, and rural Louisiana. His style spans from crisp, detailed paintings of sailing ships, to dreamy watercolor swamp scenes.

Sources
Sophia Korver, Flickr